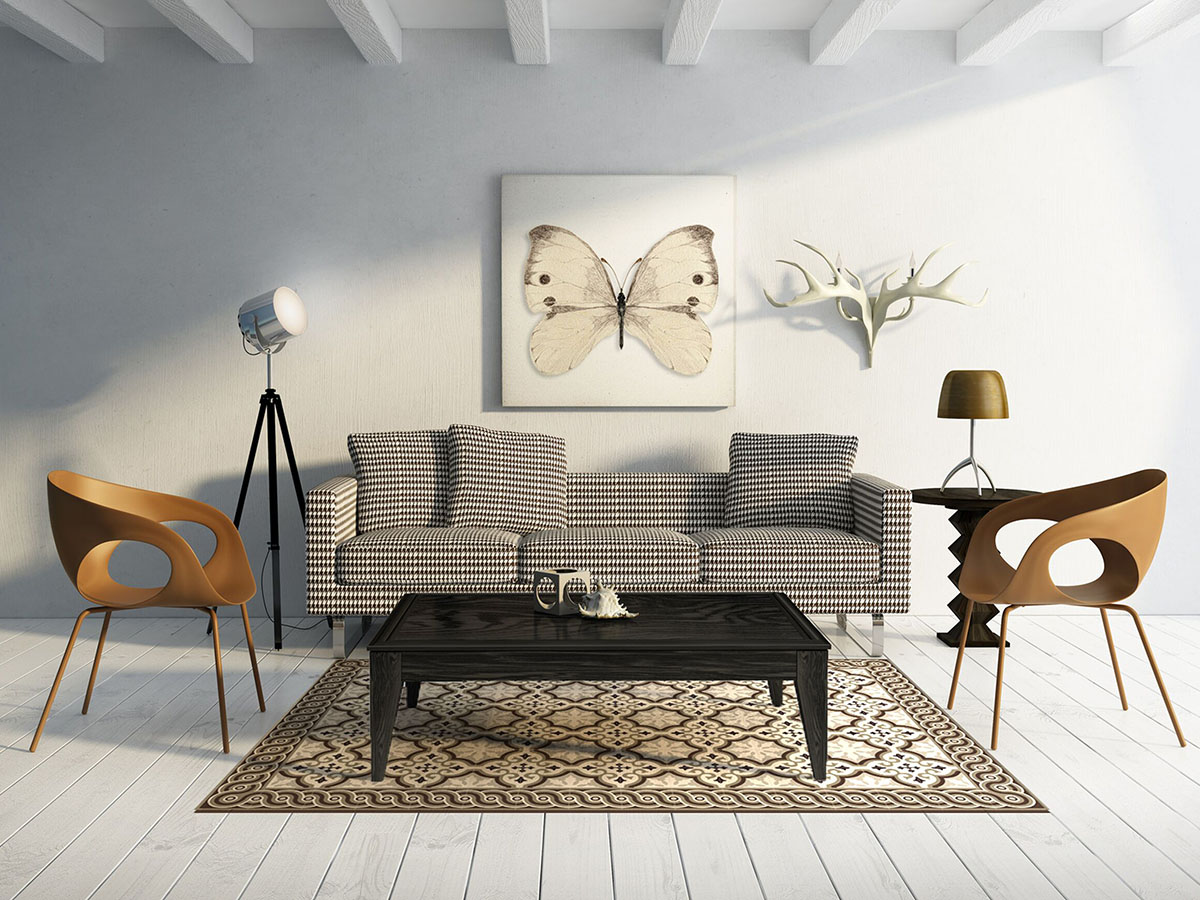 Rugs and carpets aren't just a means to keep bare feet happy.  I like to think of a rug as a gorgeous and homely piece of art.  It can make an eye-catching statement or just a cosy spot to curl up in front of the fire.  A well-chosen rug or carpet can lift a room with its warmth and vibrancy, add a deeply luxurious touch to simple floorboards, and create subtle interest with its wonderful texture.
5 Top Tips for Transforming with Rugs
1) Contrast Textures
Texture really is the magic ingredient.  No matter how carefully designed, a room that overlooks contrasting textures will feel flat and sterile.  Mix things up a little and magic happens!  Think of luxurious, thick wool rugs on a bare stone floor, or a throw a simple jute rug on richly polished boards.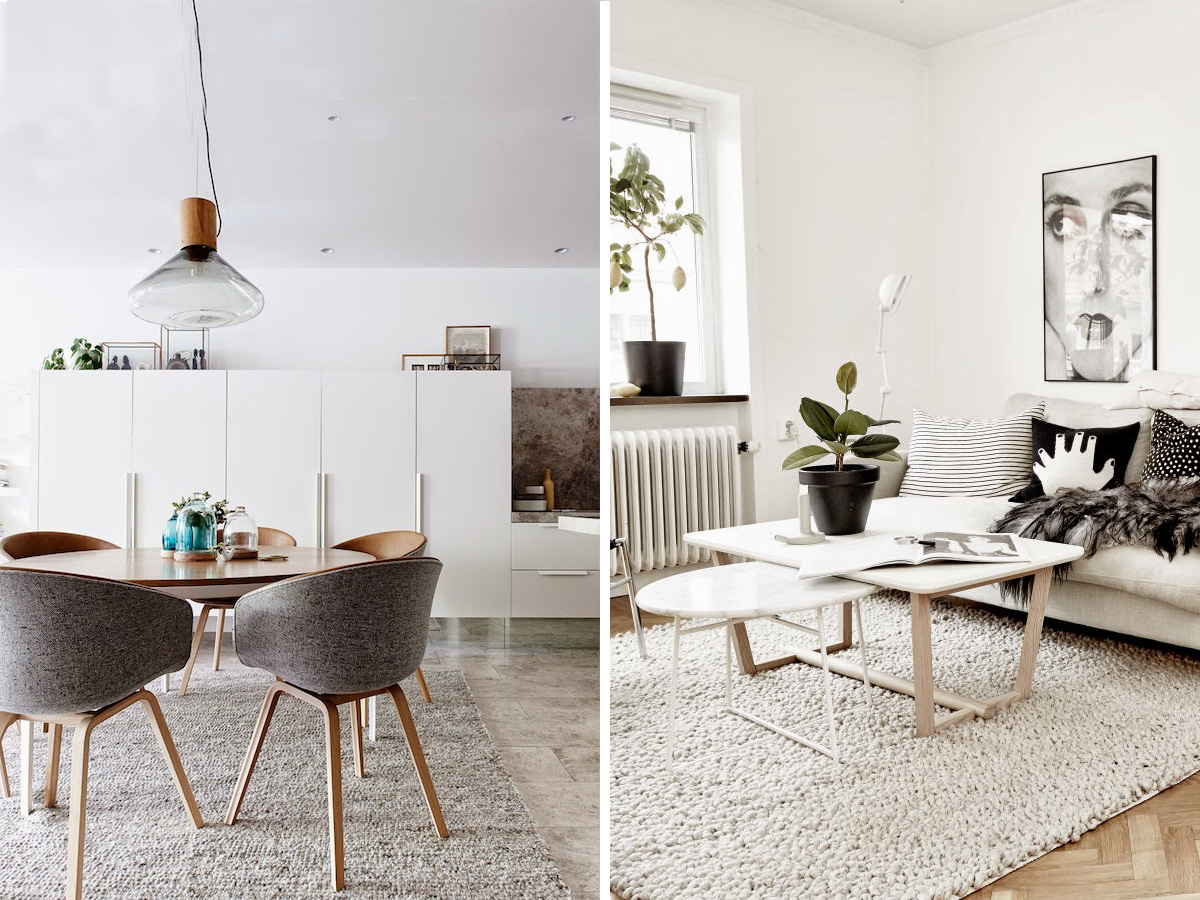 Crucial Trading is my go-to supplier for floor coverings and rugs made from wool, mixed with sisal, jute, cotton and linen.  We have the full range on display in our Barnes store and can happily arrange a free of charge, no obligation measurement and quote with an approved fitter we've worked with for years.
2) Create a Statement
A striking rug adds instant personality; where better to set the tone than in your entrance hall?  You can be more daring in an area that people just pass through and create a tantalising introduction to your stunning home.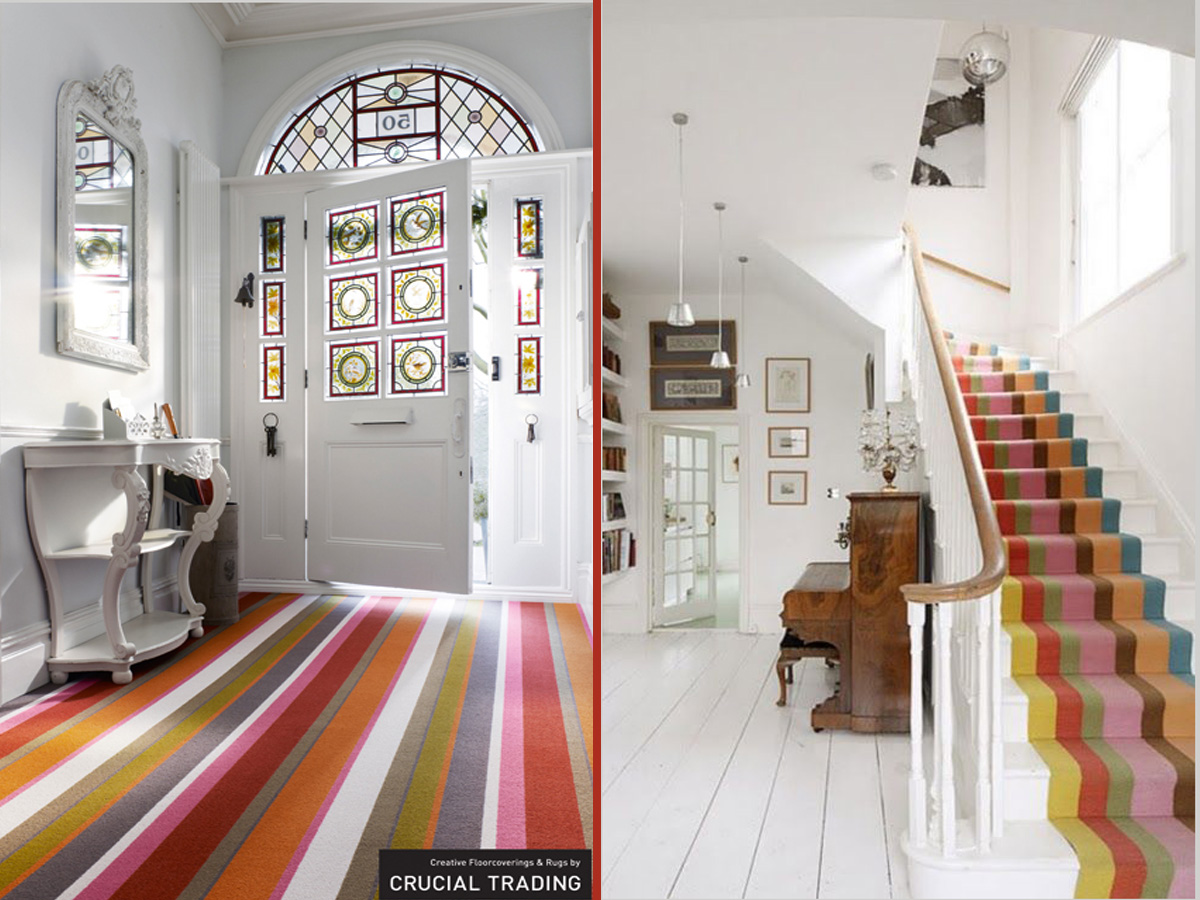 Get the look with bold stripes from Crucial Trading, a woven cotton stripe runner from our huge range, or one of our new clever tile-effect vinyl mats.
3) Define Zones
I love airy open-plan spaces, but you need to break up large areas so they work beautifully visually, as well as practically.  Rugs solve this problem instantly.  A large rug surrounded by comfy chairs and sofas creates a hub to sit and chat, another in the dining area defines the space and makes it warm and inviting, and add more rugs as needed, perhaps to create a cosy reading nook with an armchair or set out an area for study.
Watch our website and store over the next couple of weeks for new rugs with a similar look to this.
4) Be Practical
There's little point having a fabulous rug that can't withstand your lifestyle - a sure recipe for disappointment.  Happily, there are some wonderful new floor coverings that will both satisfy your quest for style and withstand whatever you throw at them.
You can now opt for beautiful hand woven rugs that look and feel like wool but are actually made from recycled plastic bottles. They can safely be bleached, hosed down and boldly go where wool rugs never do, such as the bathroom or even the garden.   And the very latest in floor coverings are vinyl mats that look like stunning tiles worthy of an opulent Victorian hallway or luxurious Moroccan riad.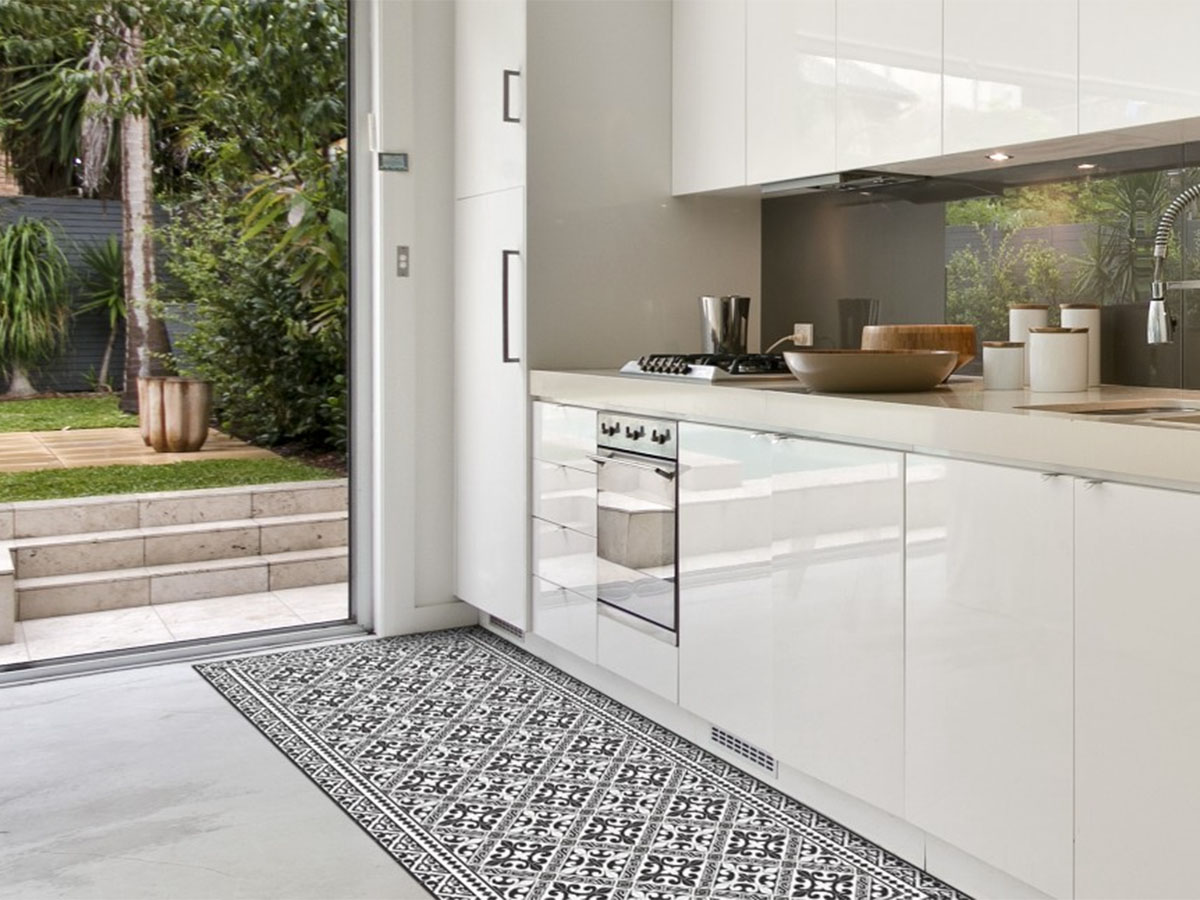 Our collection of 'indoor / outdoor' recycled bottle rugs is set to grow with a great new range arriving next week. And we already have masses of the fabulous Dash & Albert rugs in stock and ready to go.
But I have to say that I'm very taken with the rather lovely, and highly unusual, vinyl tile mats that arrived last week.  Just roll them out to find yourself transported in time and place.  We're offering 5 designs with a choice of sizes.
5) Get Layering
Don't worry if you can only afford a small size in a rug you love, just add it as a highlight over a larger piece and add instant definition.  Mix up patterns with plains and flat weaves with slubby textures for eclectic style.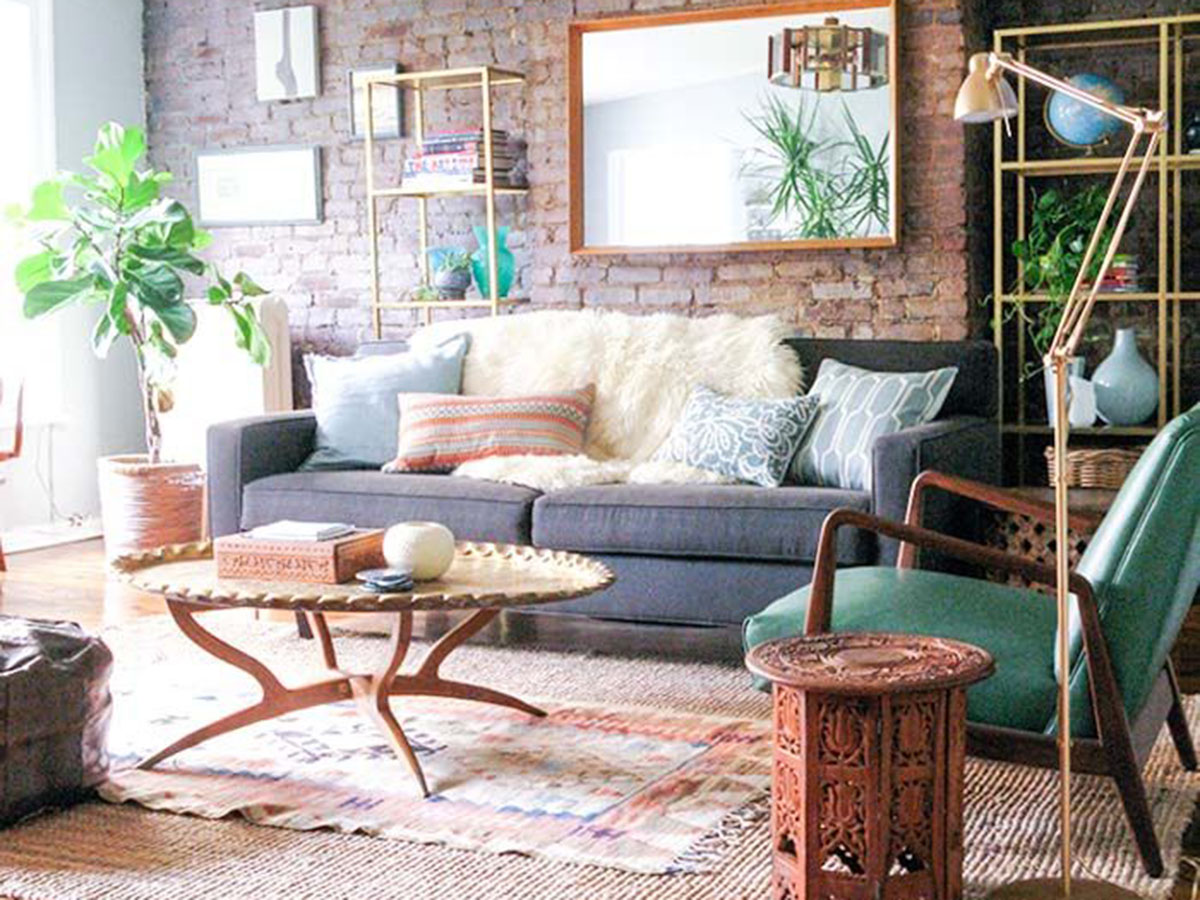 Create this look using our large braided hemp rug as a base.
Discover our Rug Den
Anyone who's visited our Barnes store in recent weeks couldn't have missed the fact that we've had an ongoing renovation project.  We've cleared out and revamped our basement and can now boast a rug and carpet den worthy a Turkish bazaar.  Do come by to view our stunning ranges.  Feel free to kick off your shoes and try the samples - or just take them straight home instead!